MODEL AND OPTIMIZE YOUR PROCESSES EASILY WITH PYX4
Process modelling is an effective way to obtain a clear vision of your organisation and to implement the company's strategy at the operational level. Entering into a process approach is synonymous with control of your activity, transversality and therefore performance.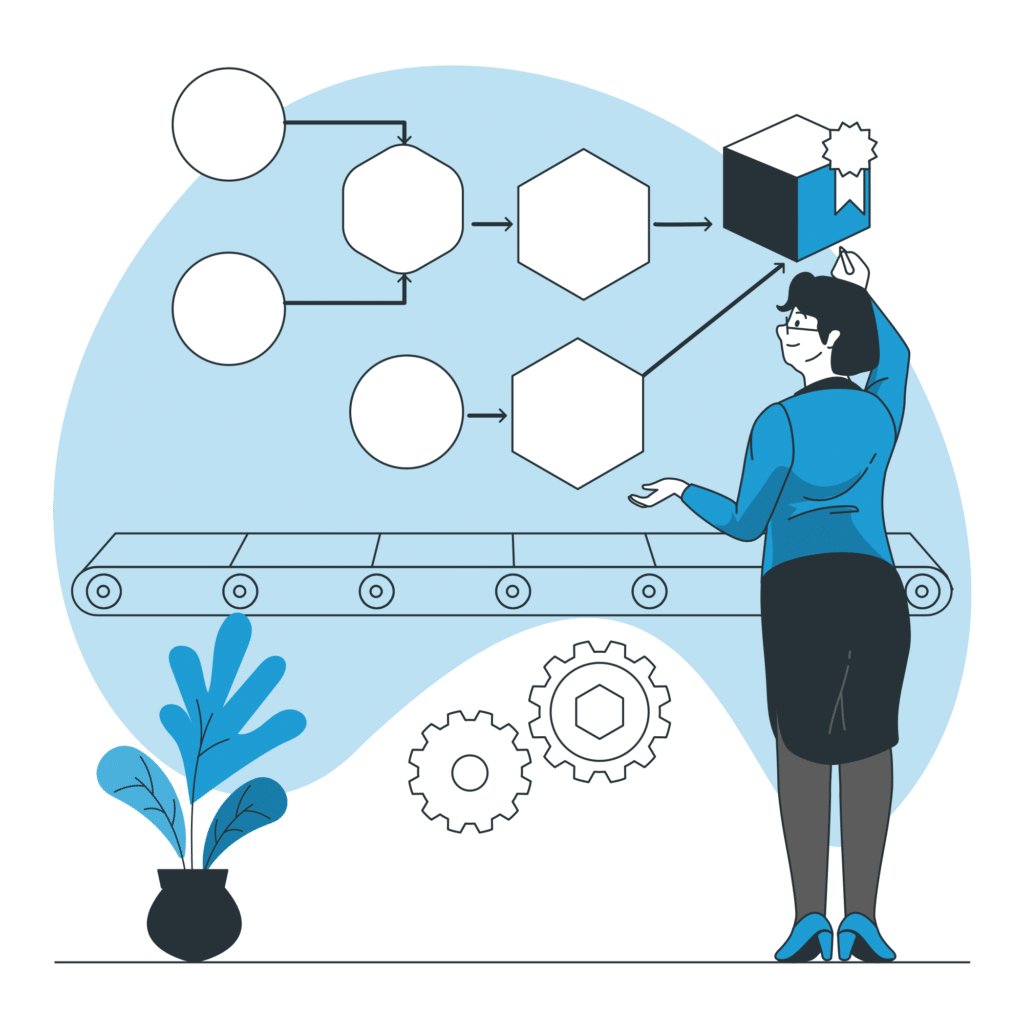 Process modelling will enable you to define the global mapping of your structure, in line with your strategy.
Model processes, procedures and instructions
Involve your drivers to model your procedures and work instructions and answer the question of "who does what" in your organisation.
Once the "as is" has been modelled, work on optimising your processes and procedures in order to gain operational efficiency.
Disseminate the repository
Control the distribution of your repository by communicating the different elements to the collaborators of your choice in your organization.
Our suite consists of four complementary modules dedicated to the management of organisations. Here are the important modules to lead this challenge.
When you work on PYX4, you get…
When you work with PYX4, you get a tool to structure the process, but you also get a team of experts to support you and point you in the right direction.
Proven methodology
Benefit from a modelling tool that complies with the Qualigram methodology and allows you to build your process repository.
Collaborative modeling
Get involved in a collaborative approach by involving your experts in the modeling of your processes.
Controlled publication
Control the publication of your processes and documents by submitting them to a validation workflow.
Personalized repository
Assign viewers to your processes to provide them with a repository tailored to their roles in the organization.
100% web-based drawing engine
Model your processes directly from your web browser and benefit from the automatisms that facilitate modelling.
Centralized document management
Make your business documents accessible to all your employees and link them to your processes.
Capitalization on processes
Collect the areas of improvement or good practices identified by your employees through event reporting.
Evolution management
Create versions of your graphs and make them evolve in order to continuously improve your processes.
Extended possibilities
and incredible features
Discover all the features that meet your needs. Our teams are at your disposal to design the features that best suit you and allow you to reach your goals.